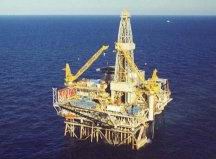 The Composites Engineering & Applications Center was formed in 1994 to undertake research in support of the reliable and the economical cost benefits of composite materials in onshore and offshore operations.
A major goal of the center is to facilitate, develop, establish and/or conduct programs to respond to new opportunities within the exploration and production areas and to meet the regulatory needs of the United States and Canadian petroleum and related industries and governmental/certification agencies.
CEAC provides an opportunity to educate men and women in onshore and offshore operations for both undergraduate and graduate programs through instruction and research opportunities.